Status

Released

Release date

14 Nov 2013

Running time

102 minutes
2012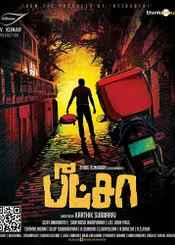 2013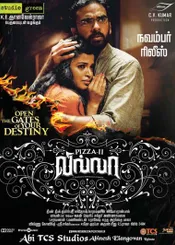 2023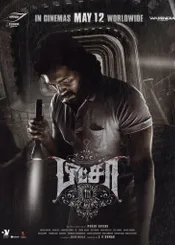 A debutant English crime novel writer Jebin M. Jose discovers that his deceased father had run bankrupt with an unlisted property in Pondicherry. To pay off the debts, he makes a visit to the villa for valuation. But after seeing framed paintings by his father, he calls his girlfriend Aarthi, who is an art student, to accompany him to the villa. She immediately likes both the villa and the mysterious paintings. She particularly shows interest in one dual faced painting.
Aarthi urges Jebin not to sell the villa. Within a few days time, Jebin's career gets a new break when an established publisher comes forward to buy rights for his first novel Maybe, Maybe Not!. He also gets advance ₹500,000 (US$6,300) in a two-book contract. Seeing this as a sign, Jebin continues to stay at the villa in hopes it will bring him good luck while starting to work on his second novel The Director. Meanwhile, Aarthi returns to Chennai to seek permission from her father for their marriage, leaving Jebin alone in the villa.
One night, an ecstatic Jebin plays the Victorian piano. The strings get jammed abruptly. He opens the lid and finds a secret key underneath. Jebin also gets curious on the remarkable geometry of one of the paintings which appears to be more like a map than a work of art. He notices that it is similar to the floor plan of the villa given to him by his lawyer. As he probes each room in the villa, he stumbles upon a secret door behind a wardrobe. He uses the secret key to open the lock and discovers plenty of paintings rolled up inside a trunk. Many scenes appear to have come straight out of his own life, like his mother's death by car accident. Jebin slowly realises that his father had precognition skills and concludes that his paintings may predict future events.
Not too long after that, Jebin wins a prestigious literary award and critical acclaim for his debut novel, as depicted in one of his father's paintings. However, he gets overwhelmed by this unexplained occurrence and tries to sell off the villa. During the process, the estate agent gets injured in a freak accident by the cast-iron gate, scaring away potential buyers who view this as a bad omen. Frustrated, Jebin furiously tries to complete his second novel. When Aarthi returns from Chennai, Jebin tells her about his discovery. They decide to burn all the paintings in the secret room. But almost instinctively, the secret room defends itself by toppling furniture and fittings to block their entry.
Jebin's best friend advises him to consult a renowned parapsychologist, Devanesan to find a solution. Devanesan conjectures that the villa may have the left-over negative energy of prior owners as symptoms manifest psychic phenomena. Jebin also finds the identities and whereabouts of prior owners. But all report similar grim events in their lives like infanticide, lunacy, fratricide, disease, insolvency, death, et al. Devanesan also suggests that Jebin's father may have found an outlet, in his passion for paintings, to survive this negative energy which can neither be created nor destroyed but only transferred. He then begins to conduct more experiments using a tuning fork within the villa compound. But all hell break loose midway and apparitions begin to appear. In the chaos, Jebin's best friend loses his legs. Jebin even finds some paintings depicting a man and a woman getting married, and the man eventually killing the woman. Assuming that his father predicted that he would end up killing Aarthi, Jebin sets fire to himself and the villa to prevent him from harming the girl he loves.
When Aarthi sees that Jebin has taken his own life before legally marrying her, she realises she has no claim over his estate. It is then revealed that Aarthi's true intentions were indicated by the dual faced painting she liked when she visited the villa. She had hoped to secure the money Jebin would gain from his book sale and selling the villa. With Jebin dead, Aarthi quickly seduces and marries an up-and-coming movie director.
However, it is revealed that Aarthi's killer in the painting that Jebin assumed was him is actually Aarthi's new husband, the movie director. Thus, it can be understood that Jebin did not realise that he too inherited his father's gift, with his second novel depicting that a "director" character would soon appear in the prophecy..