Kalyanaraman Sequels
1979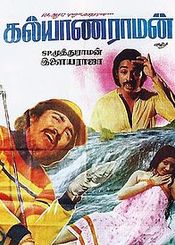 1985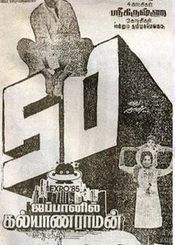 Raman (Kamal Haasan) is a journalist who exposes a smuggling and black money racket, which involves the high-profile (Major Sunderarajan) and his son Narendran (Sathyaraj), and is about to go public. The magazine is bought by Narendran overnight.
When Raman reveals that he is about to start his own magazine, he is beaten up by Narendran's men. After surviving miraculously, Raman, his son Arun (Master Tinku), and the spirit of the now-dead Kalyanaraman (also played by Kamal Haasan), travel to Japan to buy printing equipment and to show Arun around.
In the comedy side plot, Mayilsamy (Goundamani) and Muppaathaa (Kovai Sarala) win a lucky draw to visit Japan, guided by Munusamy (Chitra Lakshmanan).
Raman meets Radha (Radha), who is a waitress in a restaurant, and they gradually fall in love, with the efforts of Kalyanaraman and Arun. Meanwhile, Narendran also travels to Japan to get rid of Raman before he arrives back in India.
The movie ends with Raman helping to arrest Narendran and getting back together with Radha and Arun.
---