Status

Released

Release date

16 Dec 2005

Running time

135 minutes
2005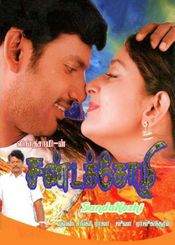 2018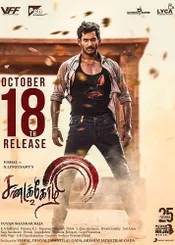 Balu is an engineering student, who visits his classmate and friend Karthik's home in Chidambaram after the final exams. He meets Karthik's sister Hema and they develop an affection which transforms into love. Kasi is the local gangster in Chidambaram who is feared by the entire town. On his way back to his place, Balu sees Kasi chasing a man with an aruval. When Kasi was about to kill the man he was chasing, Balu interferes and stops Kasi. An angered Kasi immediately tries to attack Balu, Balu smashes Kasi in front of everyone to save himself and leaves.
Kasi is furious and wants vengeance against Balu. Kasi's men trap Karthik/Hema's father and learns about Balu's native place. Kasi sets goons to kill Balu, but gets shocked when he learns that Balu's father is a powerful chieftan of Theni named Durai, and it will be difficult to attack them. Kasi leaves to Theni and waits for the right moment to kill Balu and his family. Balu meets Hema, Karthik and their family at a temple. Hema/Karthik's father is initially angered by seeing Balu as he was responsible to bring trouble by hitting Kasi, but Balu convinces him and both the families decide to get Balu and Hema married to each other.
One day, Kasi tries to kill Balu, but instead attacks Durai. Durai understands that Balu is being targeted and decides to protect him. A localite in Theni hates Durai and his family and decides to help Kasi kill Durai. Kasi utilize the opportunity to kill Balu and Durai, during a temple festival, but Balu saves Durai and fights Kasi. Durai asks Balu to fight with him and win. Balu thrashes Kasi and leaves, challenging him to return if he still has guts to finish him.